Bavarian Inn Lodge receives grant to fund expansion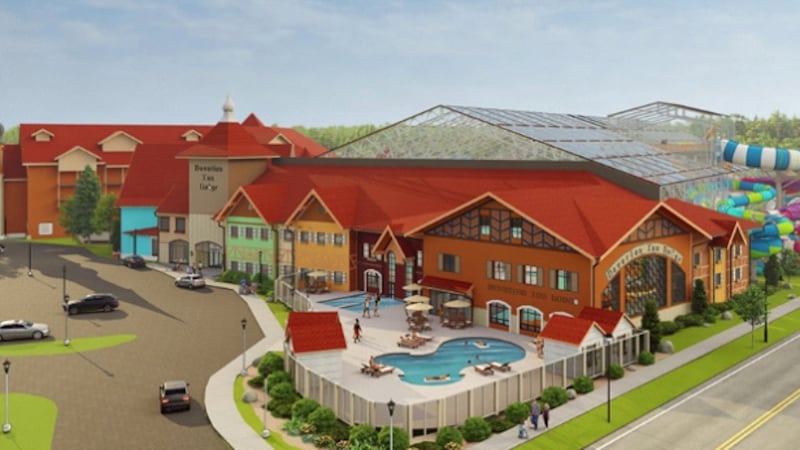 Published: Mar. 6, 2023 at 3:04 PM EST
FRANKENMUTH, Mich. (WNEM) - The expansion project of the Bavarian Inn Lodge's waterpark has received additional funding of $750,000 from the Michigan Business Development Program (MBDP) performance-based grant. The project is expected to generate a total capital investment of $80 million and is slated to create 71 jobs.
Gov. Gretchen Whitmer announced the funding approval to support the "investment in regional economic development" to "build a strong foundation for long-term opportunity in Michigan."
"The expansion of the Bavarian Inn Lodge will bring a new waterpark, create good-paying jobs, and build on the vibrancy and amenities that already exist in downtown Frankenmuth," Whitmer said.
Related: Bavarian Inn Lodge breaks ground on $80M expansion
"Vibrant attractions in our iconic communities like Frankenmuth are vital to Michigan's economic success and the well-being of our friends and neighbors," said Quentin Messer, Jr., CEO of the Michigan Economic Development Corporation and president and chair of the Michigan Strategic Fund.
The resort continues to experience high customer demand and plans to expand its facilities in Frankenmuth. The expansion will include a new building with indoor waterpark and family entertainment space. When completed, the 140,000-square-foot waterpark and family entertainment center will be the largest in the state of Michigan.
"We are truly raising the bar on fun at the Lodge with this next phase of development focused on creating unique attractions and new types of experiences for all ages within our resort," said Michael Keller Zehnder, president of the Bavarian Inn Lodge.
The project supports Michigan's travel and tourism industry and MEDC's efforts to market the state as a world-class business location and travel location, the state said. The project will bring immediate jobs to the area and will help drive additional tourism to Frankenmuth.
Saginaw Future Inc. assisted the company with securing the MBDP grant.
"This investment will result in a destination that provides the largest indoor waterpark in Michigan," said JoAnn Crary, president of Saginaw Future Inc.
The city of Frankenmuth, known as Michigan's Little Bavaria for the city's German heritage and German architecture, is one of the top tourist attractions in Michigan. The waterpark expansion will help drive additional tourism, which will bring new jobs and additional tax revenue to the community, the state said.
Read next:
Subscribe to the TV5 newsletter and receive the latest local news and weather straight to your email every day.
Copyright 2023 WNEM. All rights reserved.