Gov. Whitmer and State Budget Director announce 2024 Executive Budget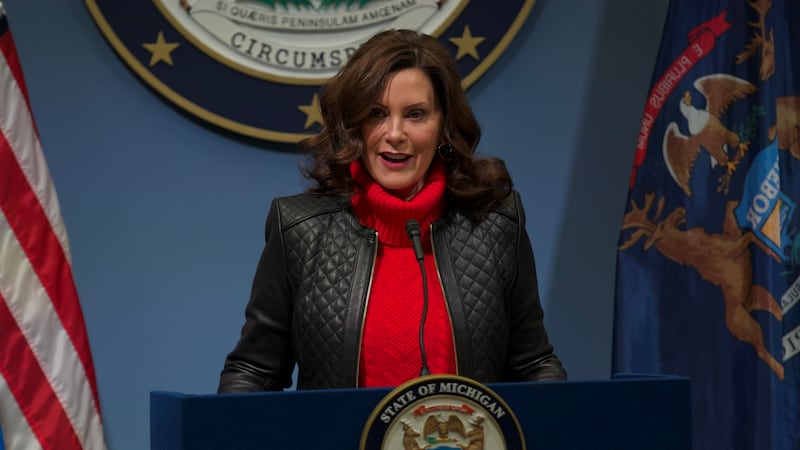 Published: Feb. 8, 2023 at 12:40 PM EST
|
Updated: Feb. 8, 2023 at 12:42 PM EST
LANSING, Mich. (WILX) - Governor Gretchen Whitmer released her fifth executive budget recommendation that will lower costs, grow Michigan's economy, and build a brighter future for anyone who wants to call Michigan home. The Governor and State Budget Director Christopher Harkins outlined the proposal to a joint session of the Senate and House Appropriations committees Wednesday morning.
The budget recommendation makes investments to support the success of Michigan students and teachers, improve the state's infrastructure, better the health of residents, protect natural resources, and expand opportunities for families, communities, and businesses.
"My budget includes investments to put money back in people's pockets, help students thrive in school, put more people on paths to higher education and good-paying jobs, rebuild our infrastructure, keep our communities safe, and improve public health," said Governor Whitmer. "In the months ahead, I look forward to working with my partners in the legislature to deliver a balanced budget that makes a real difference in people's lives. Let's get it done."
The budget recommendation totals $79 billion and it includes a general fund total of $14.8 billion and a School Aid Fund total of $19 billion. It will provide a significant amount of one-time funding while maintaining a structural balance in future years and does not utilize one-time funds for ongoing purposes.
State Budget Director Christopher Harkins said that Governor Whitmer's Executive Budget Recommendation is a proposal for making Michigan a state where everyone can succeed. "Through strategic investments we can leverage our state and federal resources to rejuvenate and reinvigorate our state. I look forward to working with the legislature over the next few months to ensure we enact a budget that makes Michigan stronger," said Harkins.
The budget focuses on lowering costs, education, workforce development, public health, public safety, rebuilding infrastructure, and economic development.
Some of the highlighted recommendations include:
Rolling back the retirement tax, saving half a million households $1,000 a year

Expanding the Working Families Tax Credit, providing 700,000 homes with nearly $3,200 combined tax refunds

$318 million for school safety programs, building off existing school safety grant opportunities for

$140 million to temporarily lower the eligibility age for Reconnect from 25 to 21, making a tuition-free associates degree or skills training available to more Michigan residents who were impacted by the pandemic.
In addition to the recommendations, $88.9 million is included to provide a 5% increase in both ongoing and one-time statutory revenue sharing to help counties, cities, villages, and townships; and new dedicated statutory revenue sharing funds, 2% ongoing and 5% one-time, for public safety initiatives; plus, an additional $61.9 million over current year funding in constitutional revenue sharing payments.
Copies and more information on the governor's recommended budget are available at here.
Subscribe to our News 10 newsletter and receive the latest local news and weather straight to your email every morning.
Copyright 2023 WILX. All rights reserved.