Michigan State Police holds first Explorer Awards Ceremony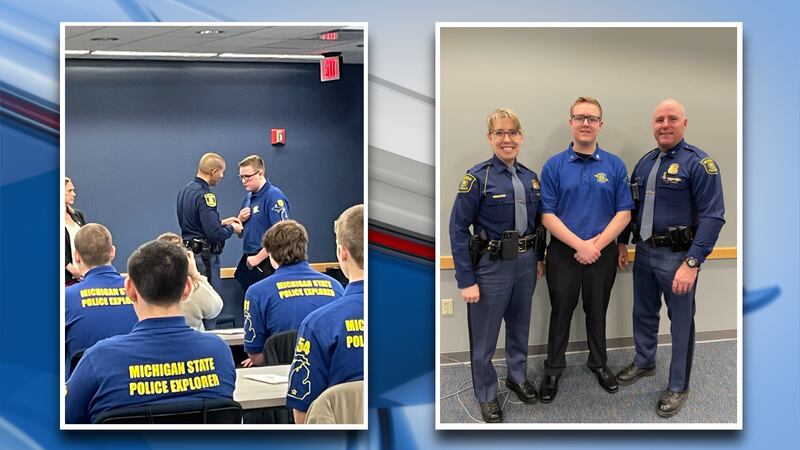 Updated: Dec. 17, 2022 at 9:30 PM EST
LANSING, Mich. (WILX) - Michigan State Police recognized people who were in the State Police Explorer Program on Friday.
The program is an educational experience for young people designed to show people a career in law enforcement. Awards and promotions were handed out to explorers on Friday.
In the photo above, you can see Tyler Burkhart being promoted from explorer to captain.
2022 was the first-ever year of the awards ceremony for the program.
Subscribe to our News 10 newsletter and receive the latest local news and weather straight to your email every morning.
Copyright 2022 WILX. All rights reserved.