Bill to fight Great Lakes erosion signed into law
2020 saw Lake Michigan set a new record high water level, and 2021 is likely to be higher still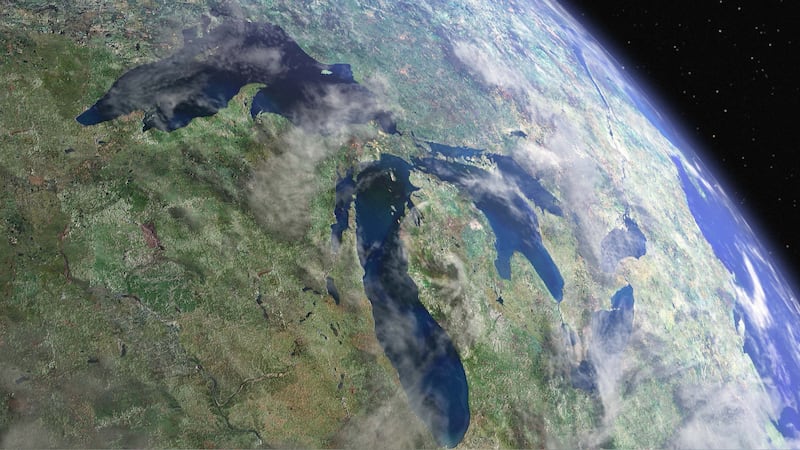 Published: Jan. 4, 2021 at 11:16 AM EST
LANSING, Mich. (WILX) - The effects of rising water levels have begun to show in Michigan communities. In 2019 Lake Michigan tied the previous record high water level, in 2020 it surpassed that mark and 2021 is likely to be higher still. As a result, coastal communities have had roads close due to flooding, had businesses stacking sandbags to keep the water out, and some shoreline homes have even fallen into the lake.
Now, a new bill which provides support for local communities facing rising water levels has been signed into law. The STORM Act establishes loans that local governments could access to help mitigate the impact of rising water levels, coastal erosion and other damage caused by natural disasters.
The bill, which has bipartisan support, was introduced by Senator Gary Peters.
"Climate change and high water levels on the Great Lakes are causing serious damage to our shorelines and harming the livelihoods and property of too many Michiganders. Providing our Michigan's coastal communities with loans so they can build back resiliently will help ensure that our coastlines in Michigan remain safe and pristine," said Senator Peters. "I am thrilled this bipartisan bill has been signed into law and look forward to continuing my work to help mitigate the effects of this naturally occurring damage."
"The climate change crisis is already creating strange weather events and excessive rainfall in Michigan," said Bentley Johnson, Senior Partnerships Manager for the Michigan League of Conservation Voters. "Record-high lake levels are eroding our coasts, swallowing sand dunes and beaches, and threatening communities in many ways. Flooded farm fields are hurting farmers and run-off pollution threatens our sources of drinking water. Local governments must be equipped to combat this crisis, now and in the future, which is why this bill is so important."
Currently FEMA programs are unable to provide assistance for projects related to sustained high water levels and long-term shoreline erosion.
Copyright 2021 WILX. All rights reserved.