Michigan State vs. No. 4 Ohio State: Live Updates
The Spartans look to build on an impressive win over previously eighth-ranked Northwestern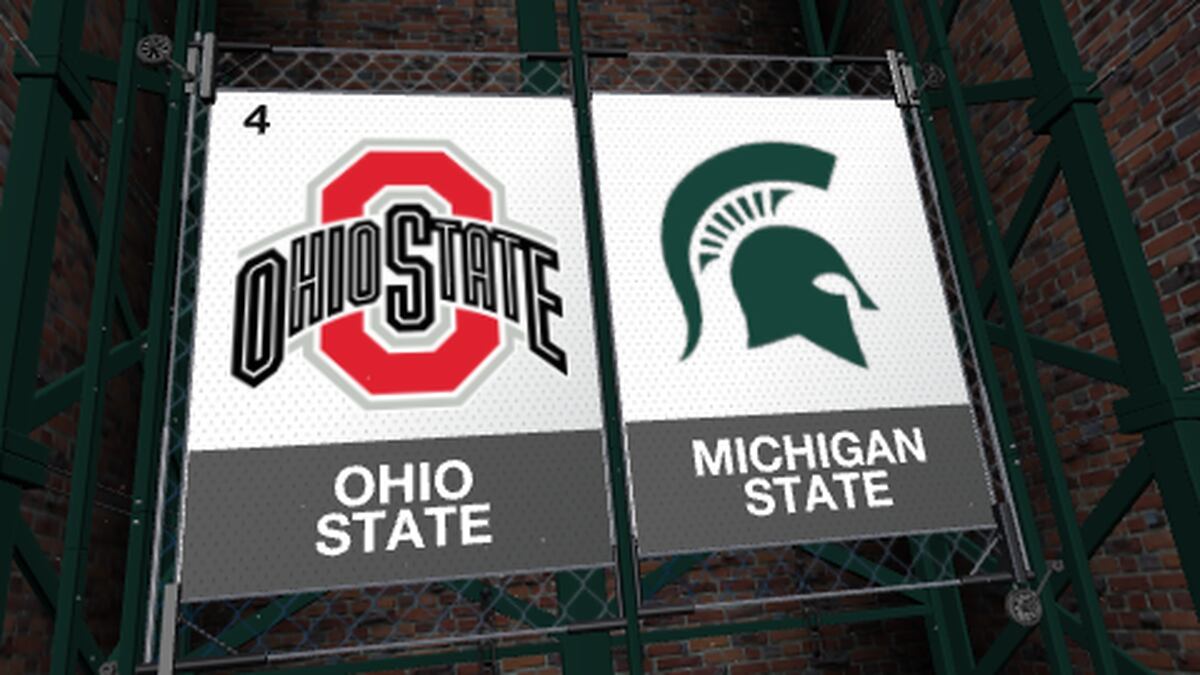 Published: Dec. 5, 2020 at 11:48 AM EST
|
Updated: Dec. 5, 2020 at 1:58 PM EST
EAST LANSING, Mich. (WILX) - The Michigan State Spartans play host to the No. 4 ranked Ohio State Buckeyes Saturday afternoon at Spartan Stadium.
The Buckeyes are without 17 scholarship players, some because of the coronavirus, some due to injury.
The Spartans look to build on an impressive win over previously eighth-ranked Northwestern.
Live updates below:
HALFTIME: Ohio State 28, Michigan State 0. The Spartans failed to do anything offensively and lost Quarterback Rocky Lombardi to an injury late in the second quarter.
The Buckeyes are doing everything right on offense, and Quarterback Justin Fields has two touchdowns on the ground, despite the backup center missing some snaps. He's 11-15 with 117 yards and a score.
FINAL: Ohio State 52, Michigan State 12. The Buckeyes kept running up the score. Payton Thorne impressed though, totaling 147 yards and running for a touchdown.
The Spartans fall to 2-4 and travel to Penn State next week; the Nittany Lions have won their last two matchups.
Copyright 2020 WILX. All rights reserved.