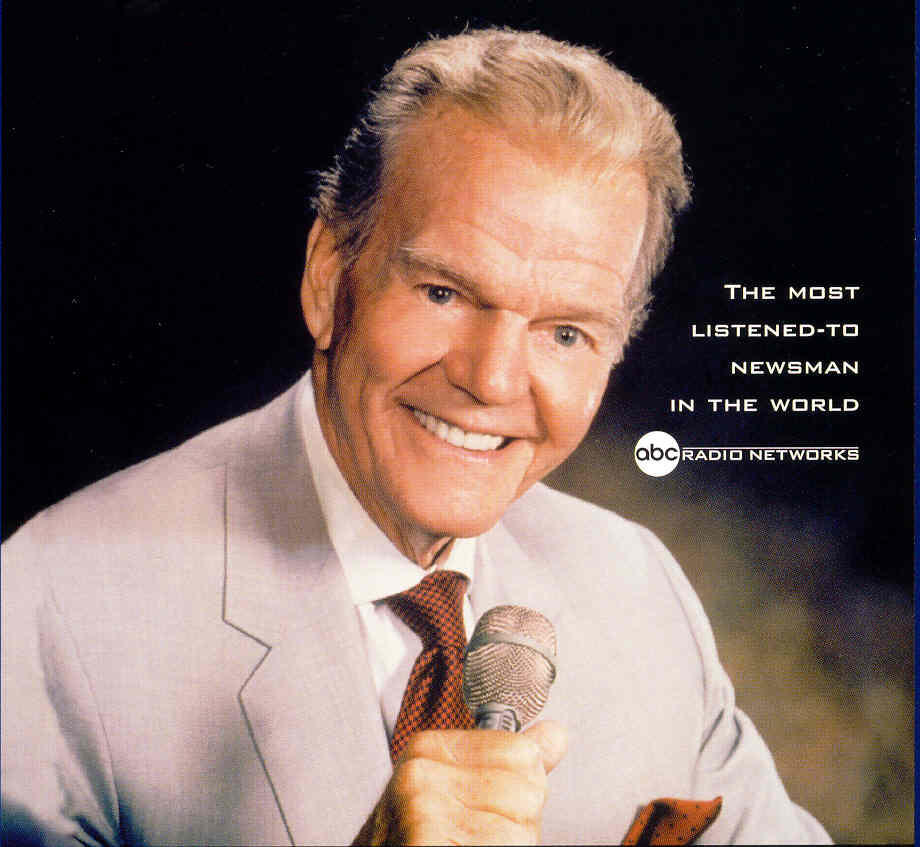 PAGE 1
I was saddened to hear of the passing of Paul Harvey over the weekend. I can't recall anyone who could simply tell a story like him. His voice, his style, his beat were unlike anyone in news ever. His purposeful pauses always enhanced a news story in a way you couldn't get from reading it or seeing it on TV. Growing up an avid newspaper lover, I was always amazed at how Paul Harvey could re-create that experience over the radio and not lose a listener. Honestly, how many of you ever waited in your car to hear "the rest of the story?" I did that so many times.
AND NOW PAGE 2
Paul Harvey re-wrote the stories everyday in his own staccato style, truly making it a story. He began his "Rest of the Story" segments in 1976 to go beyond the headlines and hit the emotion of the event. Afterward, you really knew what you couldn't get in newspaper or TV copy. His final story was always humorous and rarely failed to get a chuckle from me. Then the long pause and his signature sign off, "Paul Harvey... good day!"
AND NOW PAGE 3
What always got me was how he'd begin his commercials. They sounded like actual news stories, because it often included an average American and their joy from the product that didn't make an appearance until the end. I never knew what a BOSE Wave Radio was, but I knew Paul Harvey thought it was of high quality and Betsy Chandler of Topeka, Kansas thought Frank Sinatra never sounded better on it. "The BOSE... Wave... Radio." My list of impressions always included Paul Harvey once I was able to perfect the soft "s" he always made in his speech.
PAGE 4
When the broadcast was over, you were richer for the five minutes or so you'd spent listening. Or at least you knew the important stories of the day. If you want to learn more about the life and times of one of our greatest newsmen go to this website. It chronicles his beginnings, his work that included his son and his obituary. I hadn't known his wife died less than a year ago. I do know that I'm a better journalist for listening to Paul Harvey for the past 20 years-- which isn't even half the time he informed Americans.